PADI Instructor Development
2017 IDC schedule
25 February - 12 March
27 May - 11 June
18 August - 2 September
18 November - 3 December


Gain your PADI Instructor qualification in the warm, clear waters of Rarotonga.
Small groups, quality training sites and equipment, professional team.
Pacific Divers has developed a successful Instructor Development programme, working with some of the best PADI professionals in the Asia Pacific region. We have a graduate success rate of 100% on the Instructor Exam.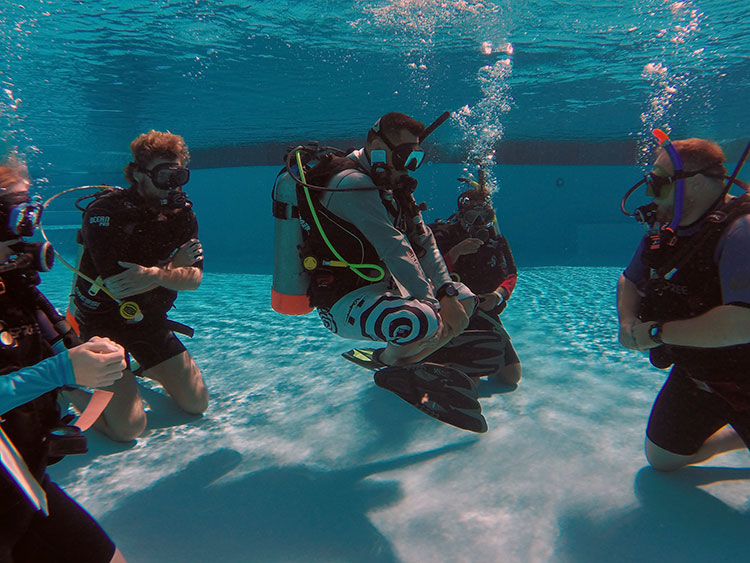 Rarotonga boasts warm, clear waters which make learning the necessary skills to be an effective instructor easier. We use an excellent classroom facility at the Cook Islands Tertiary Training Institute and conduct our confined water sessions in the pool at Nautilus Resort, the same location as the Instructor Exam.
The course is schedule over 16 days to give ample time to develop your dive theory, teaching and presentation skills and dive skills to an instructor level. Small class gorups mean you get plenty of individual attention when required.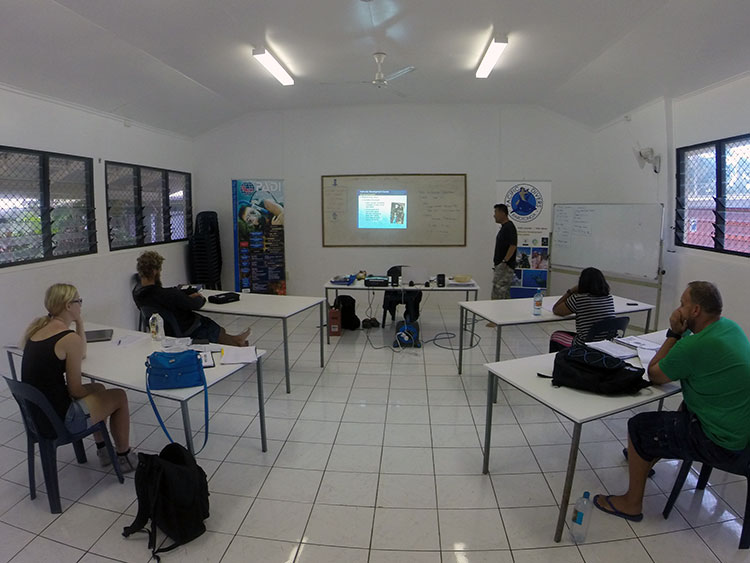 2016 IDC / IE schedule
November IDC

IDC (including EFRI) November 19 to December 3 2016.

PADI IE (Instructor Exam) December 6 - 7, Rarotonga, Cook Islands (TBC)

2017 IDC schedule

IDC (including EFRI) 25 February - 12 March
IDC (including EFRI) 27 May - 11 June
IDC (including EFRI) 26 August - 10 September
IDC (including EFRI) 18 November - 3 December

PADI Instructor Exams to take place the week following the IDC.
Dates are set for our 2016 PADI IDC / IE schedule. Gain your PADI Instructor qualification in the warm, clear waters of Rarotonga, located in the South Pacific.
IDC rates

all prices are NZ$ unless otherwise stated
IDC fee

$1490

Includes IDC and EFRI Tuition, gear hire and venue fees
Required materials
Instructor crew pack (basic)

AU$651

As a PADI Divemaster you can purchase this yourself, or you can purchase through us at our discount rate (plus shipping).
EFRI manual
AU$135
digital version
PADI Fees
IDC fee
AU$249
EFRI fee
AU$172
PADI IE
Instructor Exam Fee
AU$865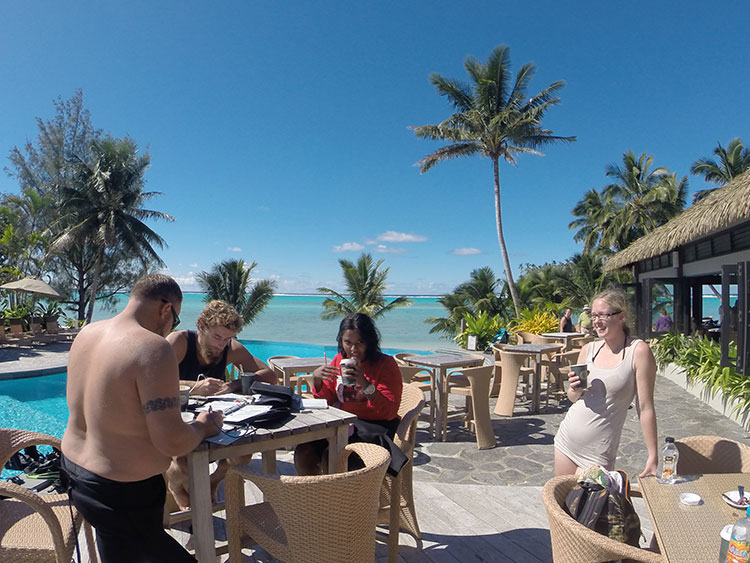 Accommodation
There are several accommodation options ranging from backpackers to resorts. We recommend Are Mango guesthouse, located in Muri beach. Otherwise, to be near the dive shop and teaching facility search for accomodation in or around Muri beach.
Inclusions
The IDC fee includes the Instructor Development Course and the Emergency First Responder Instructor course, a requirement for becoming a PADI instructor. This includes all diving costs, transfers to and from dive sites, light refreshments during class time and any equipment required for the course (exlcuding personal mask, snorkel and fins). This also includes 2 extra days of tuition if required, to further prepare you for the Instructor Exam.
If you have some materials or courses already then you can reduce the cost of the programme. For example, if you are an Assistant Instructor, or an EFR Instructor already you can exclude these parts of the programme. Please contact us for a quote if you already have some certifications beyond PADI Divemaster.
Prerequisites are that you are a PADI Divemaster with 100 logged dives. If you are not yet a Divemaster but wish to take part in this instructor course contact us as we are running a Divemaster programme prior to this course, email us for exact dates and costs. You must also pass an RSTC dive medical for this course.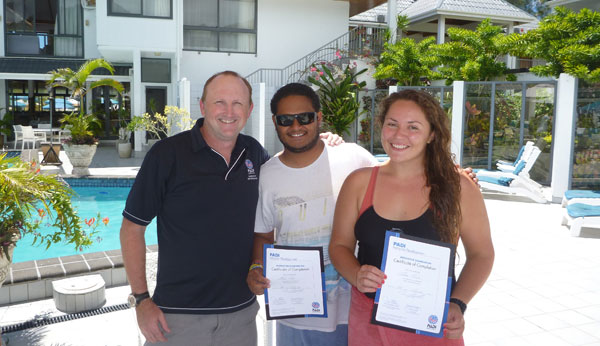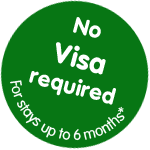 Stay up to 6 months as a bonafide visitor in the Cook Islands
Upon arrival in the Cook Islands visitors of all nationalities are granted a 1 month entry permit. Upon application to the Department of Immigration bonafide visitors not seeking work can stay up to a maximum of 6 months. The fee for this extension is currently $120. You make this application once you are in the country, so there is no need to pre-apply. A requirement for entry as a visitor is proof of onwards travel, so you do need to have your ticket out of the Cook Islands booked before you come.
For enquiries and bookings contact us through our enquiry page, or email dive@pacificdivers.co.ck
There is a minimum of 4 candidates for the Instructor Examination to run. If fewer candidates register the option will be given to continue with the IDC (an IE will need to be attended elsewhere, or on another date), or to receive a refund on any IDC fees already paid (PADI manuals are non-refundable, but you will recieve them for future study).