PADI Professional Instructor Internship
Spend 3 months gaining experience in our operation and take part in the PADI Instructor Development Course.
What you give to us.
Your time, energy and expertise.
What you receive from us.
Operational experience in the dive shop, dive vessel, selling diving, equipment maintenance, tank filling, client interations, delivering PADI courses, AND you PADI IDC and EFRI fees covered.
Prerequisite qualifications are PADI Divemaster or equivalent certification suitable for acceptance on an IDC.

You will spend 3 months with us, and included in that time is the IDC course, approximately 2 - 3 weeks in length. The schedule varies between programmes, but the IDC is generally completed in the final month of the programme.
Programmes are scheduled to start on;
20 March,
20 June,
20 September and,
20 December.
Start dates are fixed, however there is some flexibility allowing you to find best flights up to a week or so either side of the programme.
Throughout the programme you will work alongside instructors and independently on some activities, to build you experience in the dive industry and give you the skills to go on to a rewarding career. You will have specific tasks related to the operation of the business. These include;
Assisting in the conduct of dive excursions.
At Pacific Divers we use instructors as dive guides and we lead in the water. When groups get large, or the experience level across the group varies widely you will have a role assisting the instructor on the excursions.
Conducting try dives at hotel pools.
We run daily try dives at various hotels around the island. A key part of your role will be conducting these try dives and selling discover scuba diving programmes. This is a core part of our business, and because of this you must be professional and tidy in your appearance, and have a good understanding of PADI programmes.
Acting as a role model to Divemaster Apprentices and Interns.
We run a successful divemaster training programme as part of our professional diver training school. You will have a key role acting as a role model for people taking part in these programmes and may be called upon to assist in their training.
Conducting boat duty.
Our dive trips are run by our professional instructing team. Part of their role is to captain the dive boat. We also have another team member on each trip filling the role of boat person. Responsibilities include assisting in all logistical aspects of the dive excursion, assisting divers in gearing up and entering and exiting the water, providing a safety over watch from the vessel while the divers are down and learning to operate the dive vessel.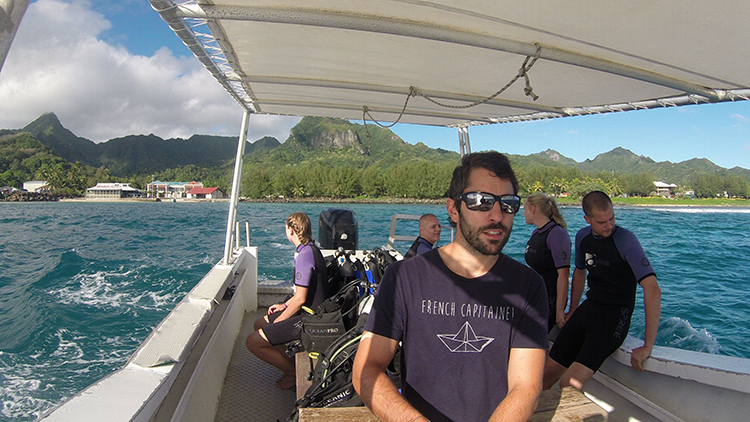 As a member of the professional team you will also be responsible for selling in the shop, interacting with clients, cleaning and maintaining the premises and other general duties of the business.
Your time commitment to work is 8am to 6pm, 5 1/2 days a week. You will always get Sunday morning off, plus one other full day. Days may finish earlier depending on the work load and rostered position for that day.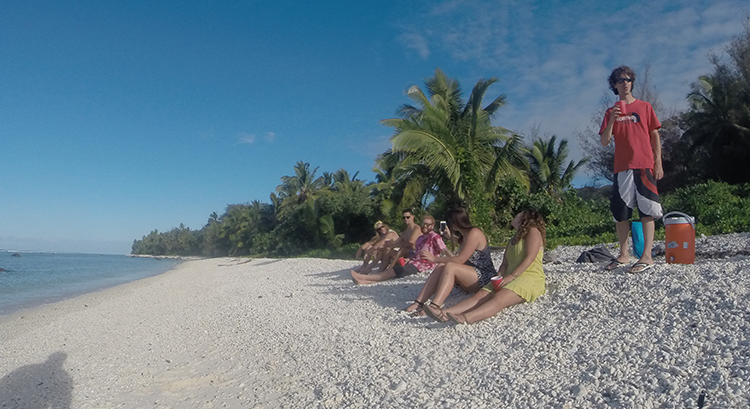 How to apply
To apply for the Professional Instructor Internship go to our booking page. Once we see your booking come through we will send you an application form to complete. Applications are competitive as we only accept 2 candidates for each programme.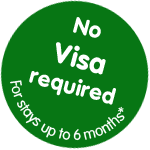 Stay up to 6 months as a bonafide visitor in the Cook Islands
Upon arrival in the Cook Islands visitors of all nationalities are granted a 1 month entry permit. Upon application to the Department of Immigration bonafide visitors not seeking work can stay up to a maximum of 6 months. The fee for this extension is currently $120. You make this application once you are in the country, so there is no need to pre-apply. A requirement for entry as a visitor is proof of onwards travel, so you do need to have your ticket out of the Cook Islands booked before you come.
The professional internship does not include personal living costs, accommodation, PADI fees or materials. Professional Interns are expected to have their own dive computer, mask, fins, snorkel and exposure protection suitable for our water (24 DegC - 28 DegC).